ROAD SAFETY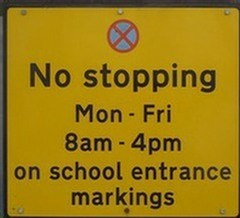 No Stopping, even for a moment.
THIS MEANS YOU!

We appreciate the difficulty of finding somewhere to drop off pupils near the Wimborne Schools, but the danger of doing so right outside, to your children and others, cannot be overstated.
We are stepping up enforcement to try and avoid the horror of a child's injury or death.
PLEASE be sensible, be safe!
Take a look at our school on Google maps to see the zig zag lines outside our school. Click here.
For further information on keeping your child safe on the way to school click here.